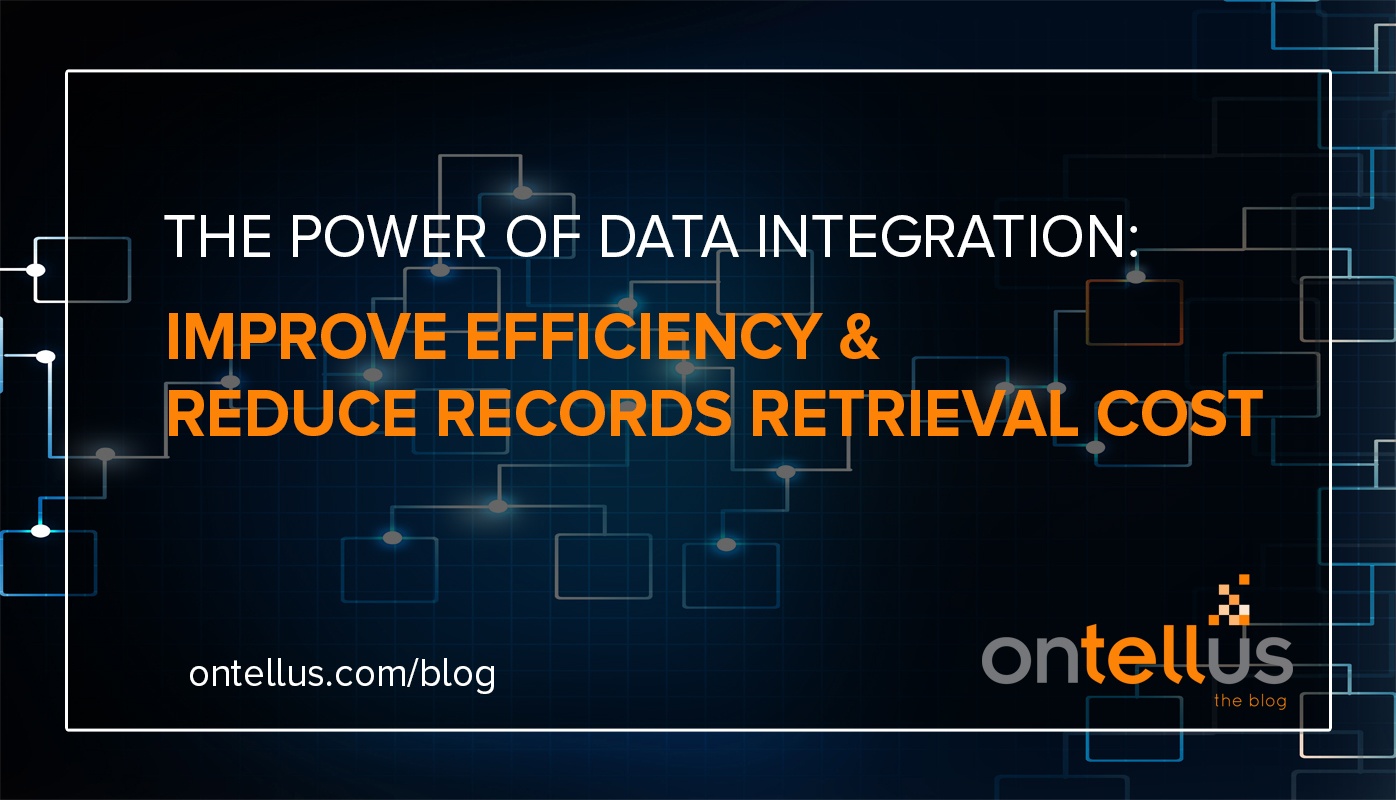 When I graduated from law school in 1998, I never imagined that I would have the passion for data integration that I do today. After 10 years of working in the records industry, I can say without hesitation that lawyers, claims adjusters, insurance carriers and self-insured entities all have an underlying desire for data integration–even if they don't yet know it.
To truly understand the power of data integration, we must first acknowledge the many layers of evaluating a claim, as well as the crucial need to timely gather pertinent information in a manner that affords quick analysis, strategic planning, and can easily be shared with other members of the team. Of course, it is no surprise that having access to such information, housed on several different software systems, can be a challenge. I know this from first hand experience.
I began my career as a medical malpractice defense attorney. The ability to quickly share the records obtained during the discovery process with my claims adjuster was mandatory. I couldn't email them due to the lack of security and the need to follow HIPAA regulations. At that time, portals to securely share documents were not common and still required manual operation. Plus, if my adjuster was focused on other matters or out of the office on business, it could be days before the records were downloaded into the claims system.
Then, as an AVP of Claims, the claims team received emails from the attorney or records vendor that records were available. From there, we would need to log into either the records vendor's portal or the law firm's document management system to download the records to then save them to the right claims system folder. Inevitably, there were times when we could not locate the records and were scrambling prior to the next important event in the life of the claim. It was my experience that even when done as smoothly as possible, this could be a very frustrating and terribly inefficient process.
As I shifted to working with electronic medical record vendors, I began to see the possibility of how data could securely be exchanged between software systems. Patient demographics, insurance information, lab results, allergy information and diagnoses are being exchanged. We are now seeing separate EMR systems passing patient data into data exchanges. The frequency and complexity of the data being exchanged between different software ecosystems is amazing.
The claims and legal space may believe there is not an immediate need for this level of data integration, but passing paper records and relevant claim data in the data integration world is relatively easy and quite secure—so why aren't we doing more data integration in the claims and legal space?
Ontellus is working with change agents in the claims industry to help make data integration a reality. We are working with our clients to learn their current workflows and to streamline the delivery of records obtained, along with relevant claim information, directly into the claims system. Our case studies find that this is not only cutting the costs and time it takes to have someone manually do this work for the carrier, but is also enabling the claims adjuster to view the relevant records within their own claims system—truly a game-changer.
Imagine if your claims team had the ability to order records from within their claims eco-system and have them automatically delivered back into the same system for viewing. A closed-loop records delivery. Now stop imagining—this is a REALITY, and it is only the beginning of claims & legal data integration.
Topics: Records Retrieval For Claims
Melanie Pita, Esq.
Melanie Pita is a licensed attorney and industry executive with more than 20 years of experience in the claims and litigation field. As a graduate of both Indiana University Bloomington and Drake University Law School, Melanie has extensive experience resolving significant legal, business and compliance issues in C-Suites, board rooms and courtrooms. Melanie's wide-ranging expertise includes litigation, insurance defense, claims management, medical malpractice, data privacy and security, HIPAA, SOC, electronic medical records, HITECH, healthcare compliance, contract negotiation, marketing, scrum/agile product development, and project management. Melanie currently serves as Chief Legal Officer for Ontellus, where she leads the in-house legal and product strategy teams.